Due to the framed prints being extremely fragile, we encourage you to order paper prints and have them locally framed.We provide framing services, however we do not ship framed prints. Framed artworks have to be collected locally in Bronte 2024 NSW.
If you wish to present your print in one of our custom-made frames, please contact us for a special quote.
There are a lot of ways to showcase an extensive art collection or your favourite photos. Choosing the right frame can enhance any display and turn them into even more remarkable pieces.
Rugli Photo frames are 37mm in height and 20 mm in width. They are all available with or without a white border around the photo.
Please note that when ordering the print with a border you will be decreasing the overall image size by the size of the border anywhere between 5-8 cm both in width and height. Therefore, please consider this before ordering or contact us if you have any further questions.
White
The white moulding is 20mm wide and 37mm high. This frame, with its deep profile and satin finish, encases your photo in all its glory.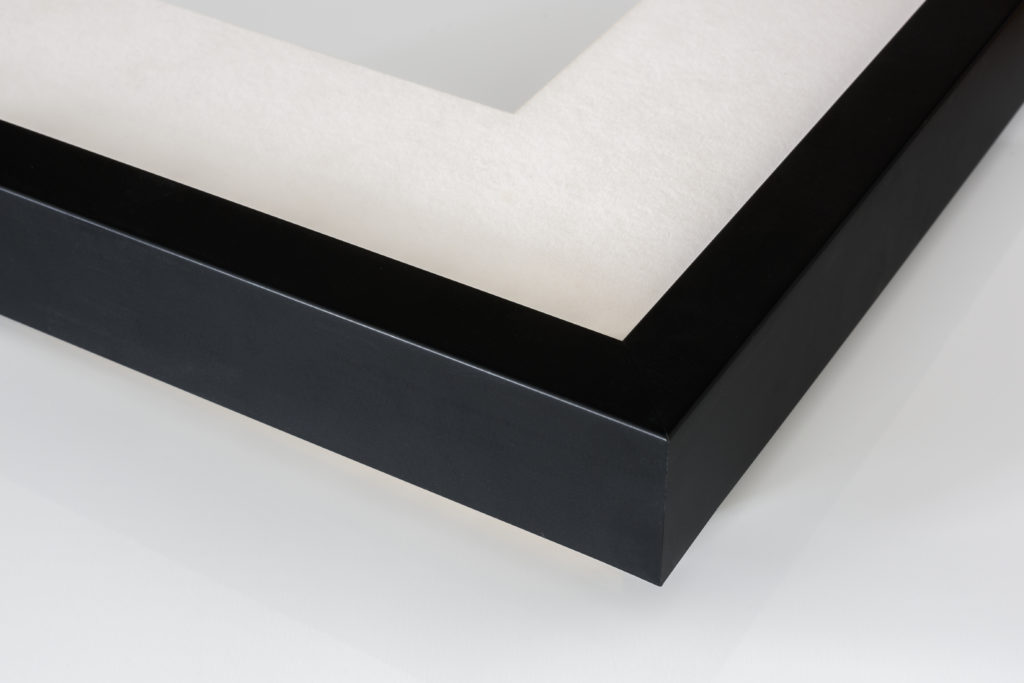 Black
This black moulding is 20mm wide and 37mm high. It has a satin finish with a deep profile.
These solid-coloured frames can help accentuate your photos and can lend an artistic and elegant look for your room. Black frames, in particular, are a classic choice for highlighting abstract photos of the ocean.
Wood
This natural wood frame is 20mm wide and 37mm high. It has a matte finish with a deep profile.  Wood is a natural material that evokes warmth. Each frame has distinct, unique knots and markings.