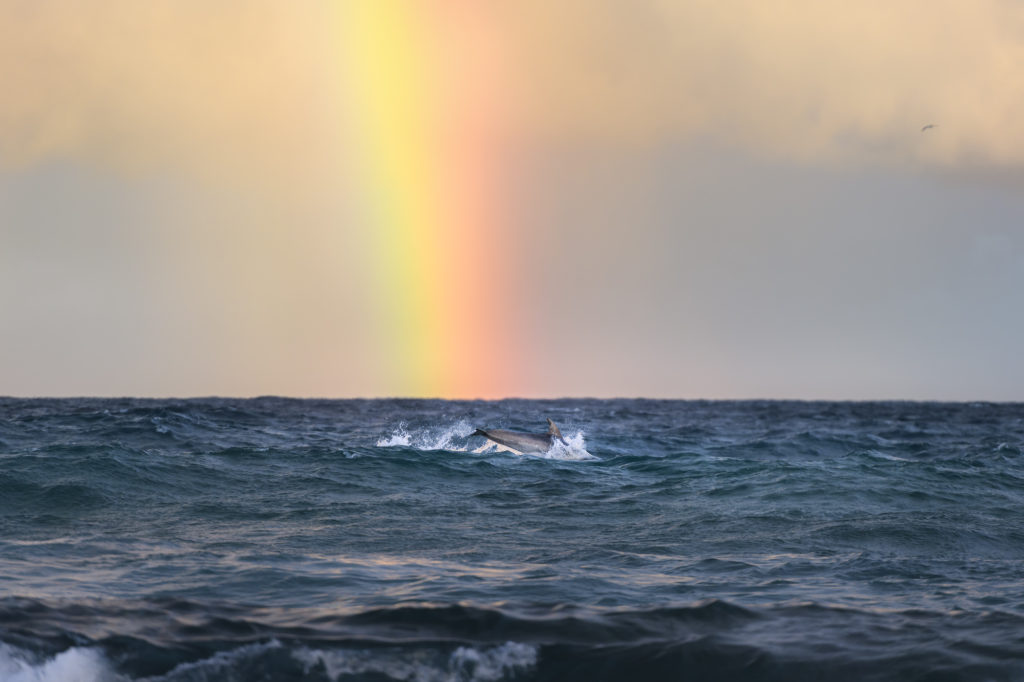 I've been fascinated by dolphins since my childhood and seeing them has been one of my greatest joys ever since. I often find myself daydreaming about dolphins especially during my daily exercise routine alongside my favourite beach at Tamarama.
It was a stormy afternoon at Tamarama when I was running on the beach & a beautiful rainbow appeared right in front of me over the ocean. My imagination went wild and I started imagining a fairy-tale like scene where a pod of dolphins were playing right in front of the rainbow.
After a while the rainbow turned even brighter so I decided to stop running & instead I went back to the car to fetch my camera. Once I had my camera I hurried back to the beach where to my greatest amazement the fairy-tale I imagined only a minutes ago appeared right in front of me.
I saw three dolphins swimming to the shore towards right where I was standing as they were chasing a group of fish under the rainbow. I just can't describe my happiness in that moment, it felt like they had read my mind! It also felt like the love I feel towards dolphins was reciprocated by them performing this spectacle for me. I will never forget this special moment.